Is it time for a new you?
Looking for that look?
Belle Noir Beauty specialises in Premium Hair additions.
Belle Noir Beauty Hair additions will make you feel beautiful and ooze confidence!
If they want to look make them stare!!.
Available in a wide selection of textures from  sleek 'n' straight to textured curls, long lengths to bobs, platinum blonde to jet black.. whatever style and shade you're looking for, you're bound to find it here!
What is the Difference? Ombre vs. Balayage
The trending hair trends currently are ombre and balayage, and from first glance, they may look fairly similar .
The similarities, they both provide a gradual transition of dark to light hair.
They add dimension and aesthetics and they look phenomenally natural  on any length and style of hair.
But what exactly are the differences between the two.
Read More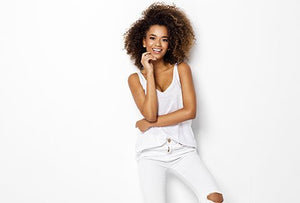 Belle Noir Beauty
Wholesale Office
Kemp House
152-160 City Road, London
EC1V 2NX