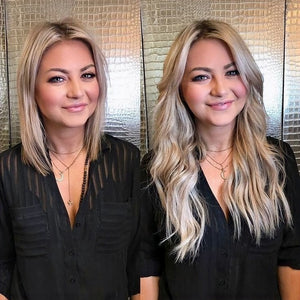 At Belle Noir Beauty we are hooked in to quality, and our Grade 10A Invisible Tape In Extensions can last up to 12-18 months with the right maintenance and care. Belle Noir Beauty top-quality human hair will seamlessly and quickly add length, volume or highlights to your natural hair. Belle Noir Beauty Invisible Tab 10a Hair Extensions are absolutely undetectable and will not draw the attention. No-one will ever know yo are wearing Belle Noir Beauty 10A Tape In Extensions unless you tell them!Tape-in Hair Facts: 10A Grade hair Double Drawn Gorgeously coloured to seamless blend with most hair types...
---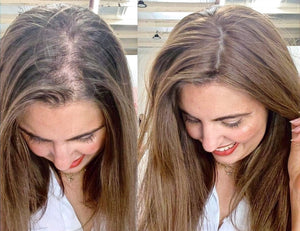 Wondering if your the only person who's has ever thought about wearing a Topper.Desiring a thicker is more crown or popular than you think.So how easy it is to put on our Crown Topper?Read on to find out how to do it! We promise that it It only takes a minute to put on and less than a minute to take off.And the difference a good Topper can make to your self confidence and appearance is Night and Day. Get started by either parting your hair in your regular centre part or pull all of your hair back. This is...
---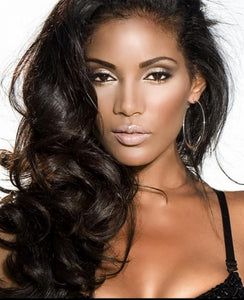 A Lace wig is formed by hand, and is tied on a lace base one strand at a time.You'll enjoy tangle free hair by purchasing a Belle Noir Beauty high-quality full Lace Unit. A Lace Unit will offer you complete hair coverage and features silky soft Belle Noir Beauty Hair that you're going to love.Since both full lace and lace front units look great while being worn, but it is vital to take proper care of it in order that it'll stay in great condition.So when your people say " They hate washing there units it takes ages!" ask yourself...